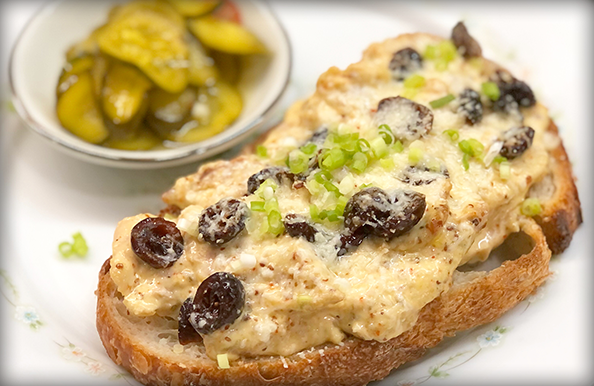 Whenever you cook or buy roast chicken, you always have leftovers and this recipe is the perfect way to use them up. If you don't have any leftover chicken, you can poach a chicken breast in water and shred the meat or use canned tuna!
Ingredients (serves 2)
160 g leftover roast chicken, shredded
2 tsps mustard (I prefer dijon but English one works too)
1 tsp chili powder
1/4 cup Japanese mayo 9any mayo will work too)
1 tbsp dried cranberries (raisins will do as well)
4 tbsps cheddar cheese, grated
2 slices of sour dough bread or country loaf
Directions
In a bowl, combine the mayo, chili powder and mustard. Season with salt and pepper.
Add in the chicken meat and the dried cranberries.
Top the 2 slices of bread with the chicken mixture.
Top the chicken with the grated cheese.
Toast in the toaster oven for 5-6 minutes.