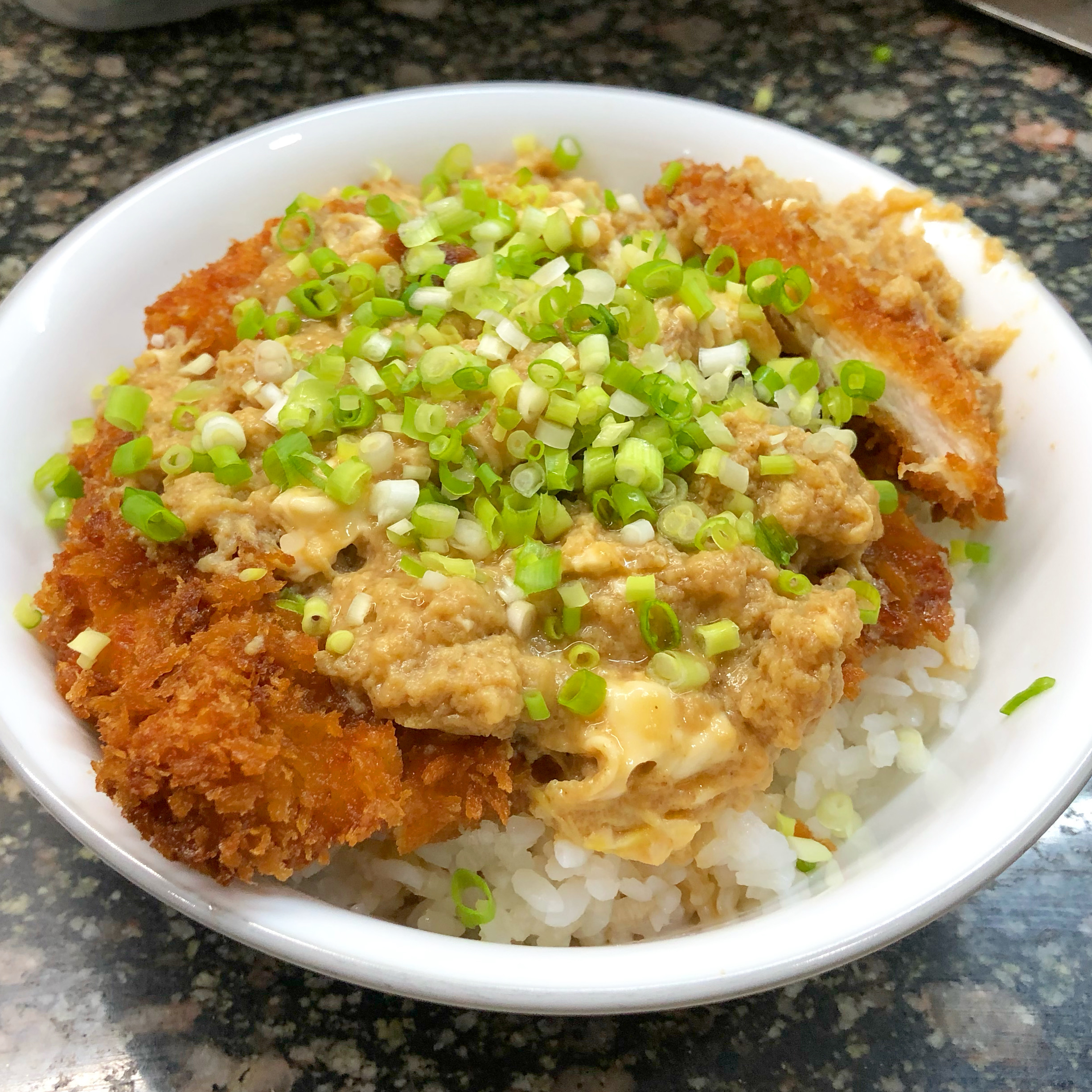 This dish is so popular in the Philippines, I can't even begin to imagine what would happen if restaurants stopped serving this. In the unlikely event they do, however, it can be done at home. It's a little more complicated than the simple recipes I like to share on my website, but people love it so much, so why not?
Ingredients (serves 4)
For the katsu:
4 pieces porkloin steaks, about 120-130 g each
2 cups all purpose flour
2 large eggs beaten
3 cups Japanese bread crumbs
salt and pepper to taste
For the sauce:
400 ml water or dashi (you can use any chicken stock or instant dashi as well)
2 tbsps soy sauce
4 tbsps mirin
1 egg, beaten
4 cups cooked rice
Directions
1. Season the pork, the flour, the eggs and the bread crumbs with salt and pepper.
2. Dredge wach porkloin steak in the flour, then the eggs and then the bread crumbs, making sure to cover each completely.
3. Fry the pork in 325 degree F oil until golden and cooked, about 4-5 minutes.
4. In a pot, combine the dashi, soy sauce and mirin and boil for 5 minutes.
5. Add in the egg and slowly stir the sauce until the egg is slightly cooked.
6. Top each cup of rice with the pork katsu and pour some of the sauce and the egg over the top.