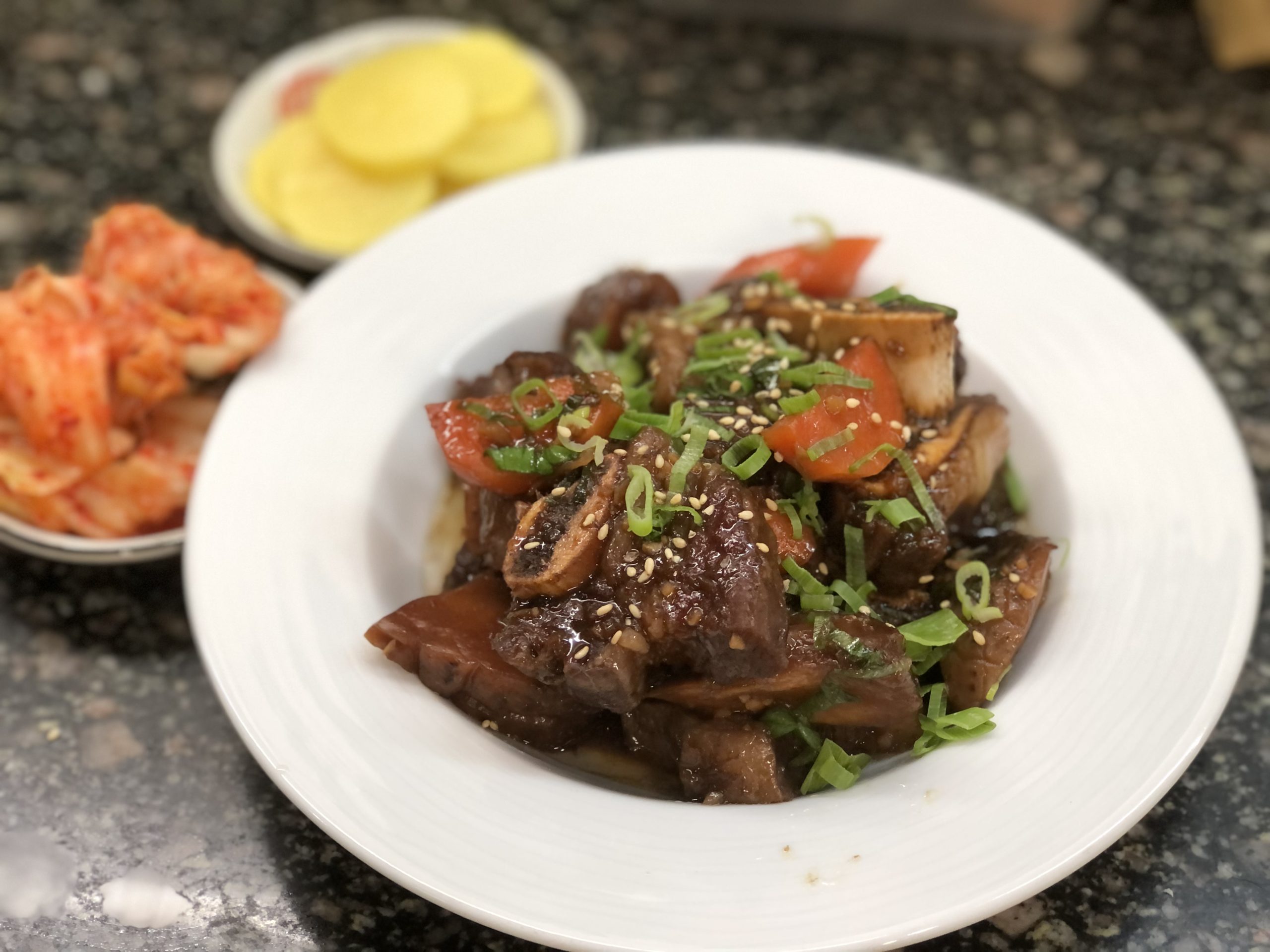 Before I deep dove into Korean cuisine, the first Korean dish I enjoyed was the classic Galbi Jjim, or short rib stew. The meat was tender, with a salty sweet braising liquid. What's not to love? I've come up with a basic recipe that's really easy to make and you can add more vegetables to your liking. If you're a visual learner, I've got a recipe video on my YouTube channel as well.
Ingredients (serves 4)
1 kg bone in short rib cut into large chunks
4 large dried shitake mushrooms (you can use 6 fresh as well)
2 cups hot water
1/4 cup brown sugar
1/3 cup soy sauce
1/2 cup mirin
4 cloves garlic. minced
4 stalks green onions, chopped white and green parts separated
1 thumb-sized piece of ginger, minced
1 large carrot
sesame seeds for garnish
Directions
In a bowl, rehydrate mushrooms with the hot water until tender. If using fresh, skip this step.
In a separate bowl, combine the water (after rehydrating mushrooms), the soy sauce, mirin, brown sugar, plus the garlic, ginger and the white parts of the green onion.
In a pot, combine the short ribs and the sauce. Bring to a boil and simmer for 45 minutes.
Meanwhile, slice the rehydrated mushrooms into large chunks. Slice the carrots in a similar manner.
Add the vegetables to the stew at the 45 min mark. Let simmer for another 25 mins.
Add in the green part of the green onions once the beef is tender.
Garnish with sesame seeds.