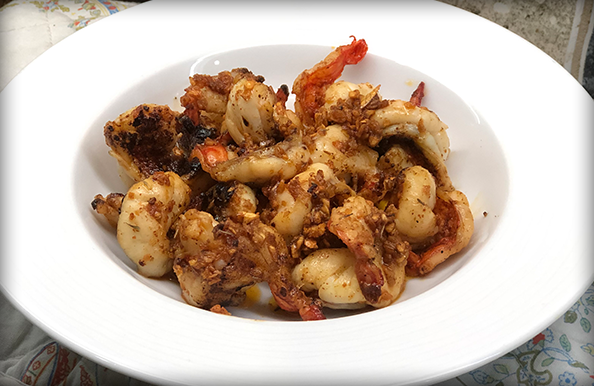 I've done quite a bunch of binge watching over the ECQ and Money Heist was one of those shows I finished rather quickly. This was my perfect snack to go with that particular bing watch. It also makes for a great dinner!
Ingredients (serves 3-4)
1 kg prawns or shrimp, peeled and with veins removed
5 cloves garlic, minced
2 green finger chilies, sliced thinly
1 tbsp Spanish paprika
2 tbsps olive oil
2 tbsps unsalted butter
salt and pepper to taste
Directions
Season the prawns with salt, pepper and paprika.
In a very hot pan, cook the prawns in olive oil until almost fully cooked. Remove.
Lower the heat and add in the butter, garlic and chilies. Cook very gently until the garlic is slightly brown.
Add the prawns back in and mix well.
Serve with toasted bread or over rice.