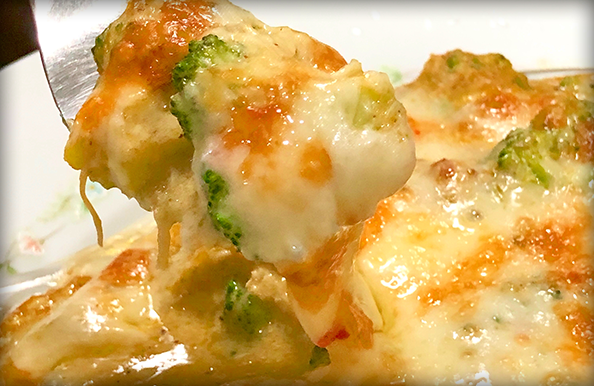 There's very little description needed for this dish. I mean, crab, cheese and brocolli? It's a win on so many levels! Plus, you can easily change most of the ingredients with whatever you have at home and it will still work.
Ingredients (serves 4)
250 g crab meat
2 cloves garlic, minced
2 tbsps olive oil
2 tbsps butter
1 tbsp all purpose flour
300 g brocolli, cut into little florets
500 ml whole milk
200 g pepper jack cheese (or any melting cheese), grated
Directions
In a pan, saute the crab meat and garlic in the olive oil and butter for 1 minute.
Add in the flour and cook for 1 minute more.
Add in the broccoli and milk. Stir and cook for 2 minutes. Season with salt and pepper.
Place the crab mixture into a baking dish and top with grated cheese. Broil for 7 minutes or until golden.