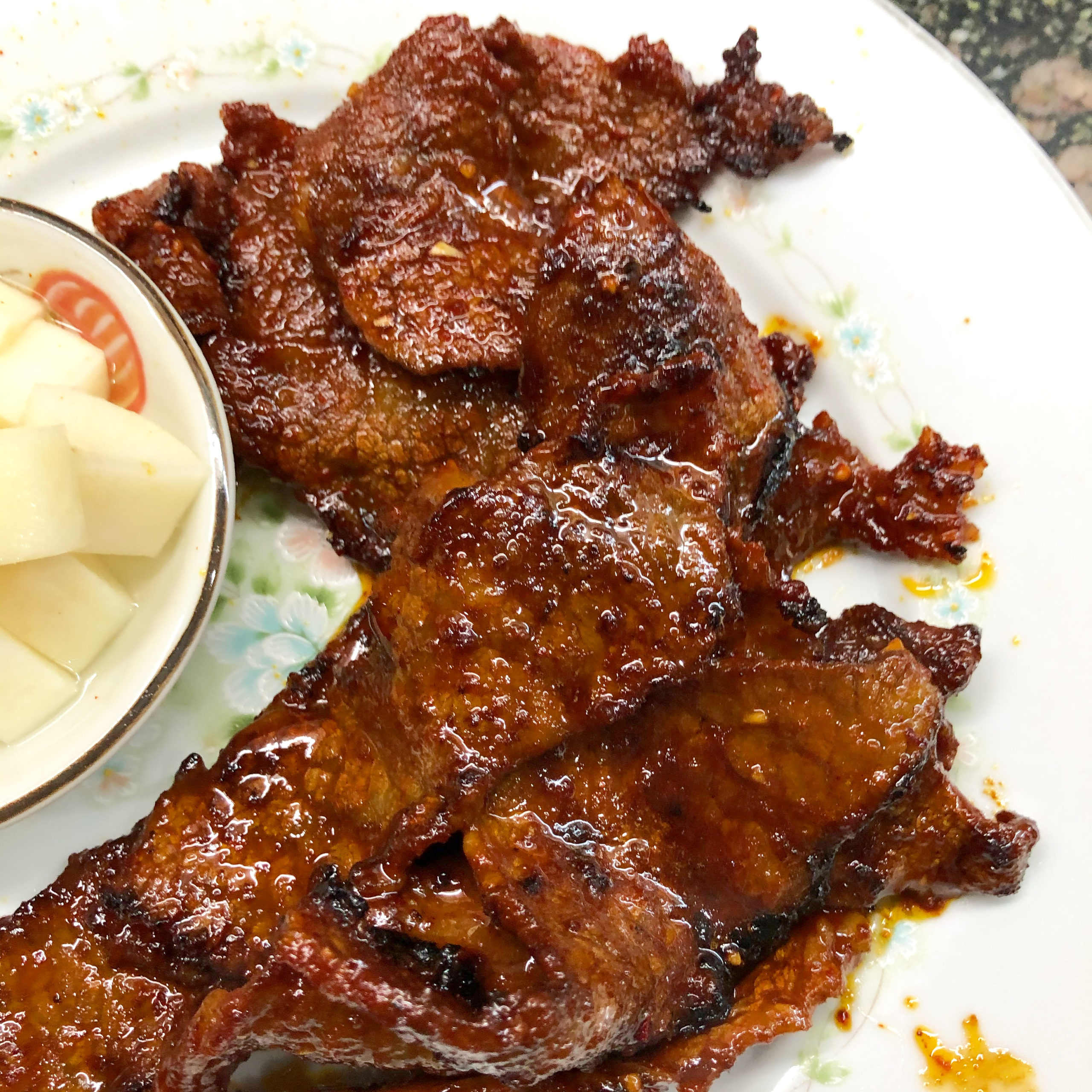 Nothing has surprised me more during my deep dive into Korean cuisine than my pure love for a sweet and spicy meat. There's something about the balance of the 2 flavors that just comfort me. I think you will agree once you try this recipe!
Ingredients (serves 4)
500 g beef, cut thinly, sukiyaki or yakiniku style
2 tbsps gochujang
4 tbsps honey
1 tsp chili flakes
2 cloves garlic, minced
1 tsp sesame oil
Directions
In a bowl, combine all of the ingredients and let the beef marinate at least an hour (but it's better overnight).
Cook the beef over a hot grill or griddle for 1- 2 minutes each.
Serve the beef with rice, kimchi and lettuce.