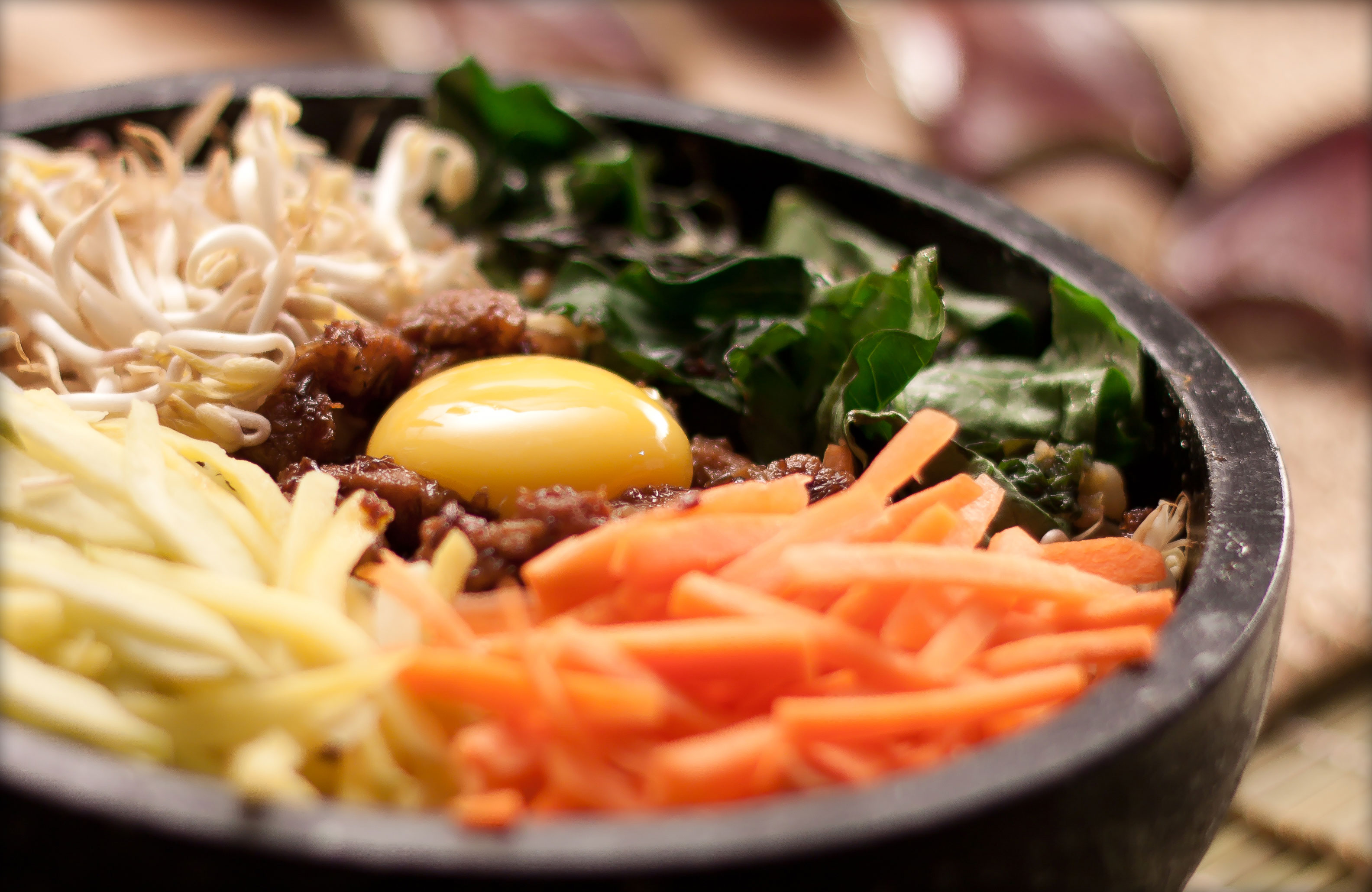 Ingredients (serves 2)
1 cup cooked rice
100 g pork belly
1 cup kangkong leaves
1/4 cup carrots, sliced julienne
1/4 cup green "indian" mango, sliced julienne
1/8 cup bean sprouts
2 cloves garlic minced
1 egg yolk
hot sauce, salt, pepper to taste
1/8 cup canola oil
Directions
Saute kang kong, bean sprouts, and carrots separately for 2 minutes each. Season with salt and pepper while sauteeing.
Heat up clay pot or cast iron pan.
Saute pork belly for 3-5 minutes until almost cooked. Add in rice, together with bagoong and garlic and cook for 2 minutes mixing well. Let stand for five minutes over medium heat.
Arrange carrots, kang kong, green mango and bean sprouts artfully on top of the rice, leaving space in the middle. Place egg yolk in the middle. Add in hot sauce if desired.
Serve rice in the pot immediately.