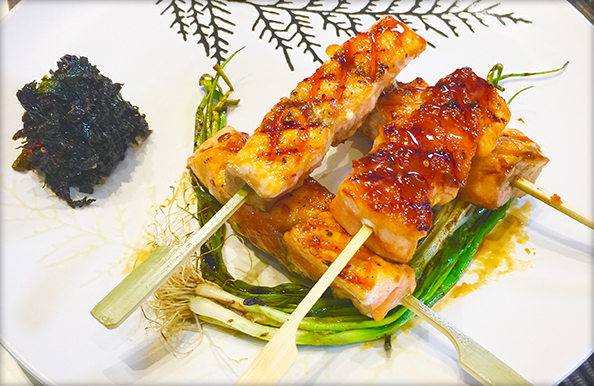 This is a great dish to try if you want grilled skewers but are longing for a fresh take on it. The fermented ssamjang gives the sauce so much depth of flavor. You can easily find it in any Korean grocery store. If you don't like salmon, chicken or any meaty fish would work great as well.
Ingredients (serves 4)
800 g salmon fillet, cut into cubes and skewered
2 tbsps ssamjang
1/4 cup soy sauce
1/2 cup fresh honey
green onions, chopped for garnish
Directions
In a pot, combine miso, soy sauce and honey and simmer until it becomes a glaze.
Grill the salmon skewers and brush the glaze on the skewers constantly until it is fully cooked.
Garnish with chopped green onion.