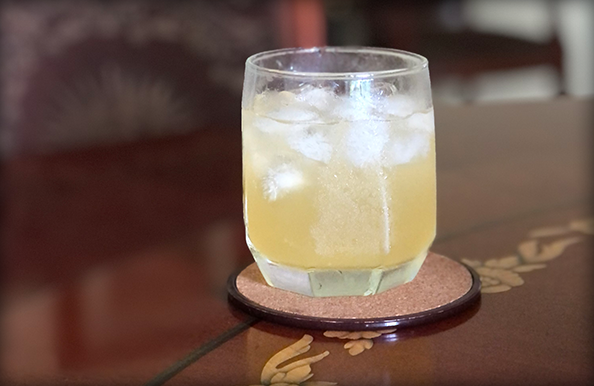 I'm always partial to lighter and more refreshing cocktails because let's face it, it is often very hot in Manila. This cocktail is not only refreshing, it doesn't smack you on the head too much so you can enjoy more of it throughout those warm Manila afternoons or evenings.
Ingredients (serves 2)
1 green mint tea bag or 2 tbsps loose leaf
1 tbsp honey
2 tbsps calamansi juice
80-100 ml calamansi liquer (or vodka or gin)
lots of ice
Directions
Steep the tea in 1 1/2 cups of just boiled water for 7-10 minutes.
Remove the tea bag and add in calamansi juice and honey. Mix well.
In 2 glasses filled with ice, divide the calamansi liqueur evenly.
Pour in the tea mixture and stir.