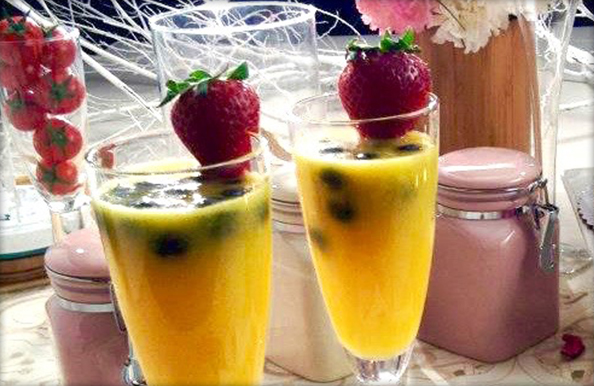 I have very little skills in mixology but this one's for those clueless behind the bar like me. It's a sweet cocktail that my mom would probably appreciate since she doesn't enjoy the bitterness of alcohol. This is great with fresh peaches or plums too I would think.
Ingredients (serves 4)
1 large ripe mango
1 tbsps of honey
½ cup fresh blueberries or strawberries or raspberries
champagne or sparkling grape juice
Directions
In a blender, blend together the mango, honey and 2 tbsps of water.

Pour the mango puree in champagne glasses, filling it 1/3 of the way.

Drop in blueberries.  Pour champagne into the glasses until 2/3 of the way full.

Add in raspberries.