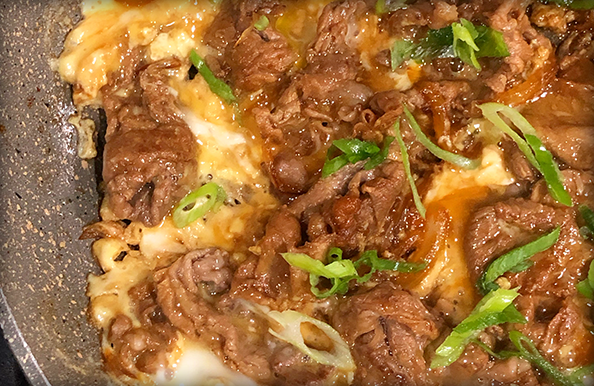 If the only reason why you don't cook is because you simply "don't have the time," the solution is not to stop cooking but pick easier recipes. This gyudon (beef rice bowl) is a recipe that smashes the "no time" excuse and it's delicious too!
Ingredients (serves 2)
400 g beef, sliced super thin, sukiyaki style
1 large onion, sliced thinly
6 tbsps soy sauce
1/2 cup mirin (sweet rice wine)
2 eggs, beaten
2 tbsps vegetable oil
salt and black pepper to taste
Directions
In a pan, saute the onions in the oil over medium heat until the onions are slightly soft, about 3 minutes.
Add in the beef slices and saute for 1 minute.
Add in the soy sauce and mirin and let simmer for 2 minutes.
Pour in the beaten eggs. Shut off the heat and stir the eggs into the meat.
Serve over steamed rice.