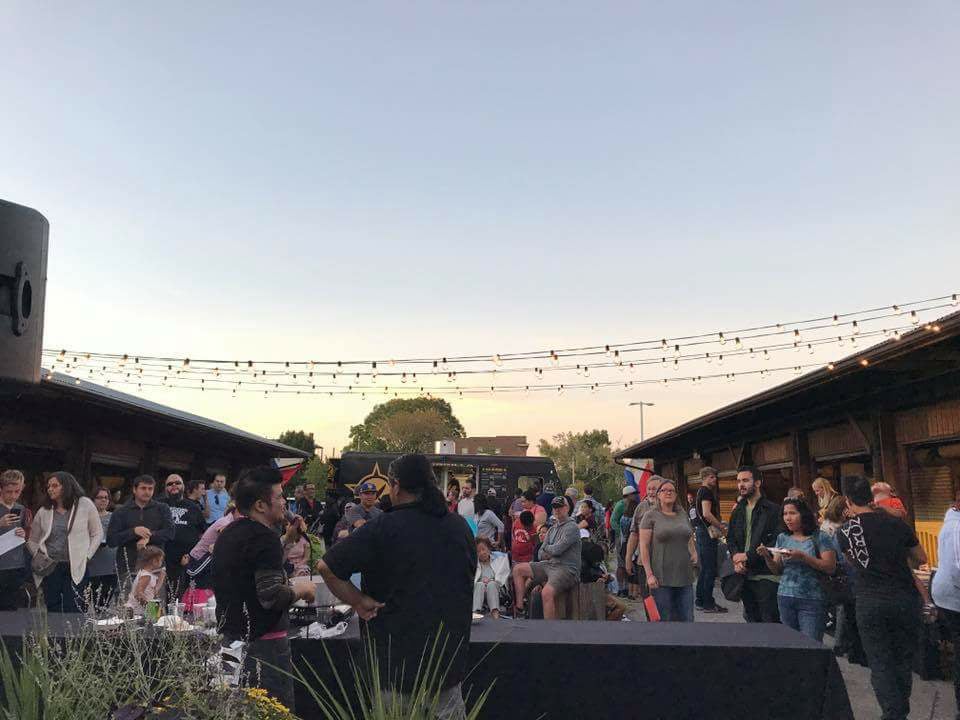 Hukbalahap
During the summer, Natalia of Filipino Kitchen introduced me to Joel and Brian, owners of Guerilla Street Food in St. Louis. Joel and Brian have been killing it with their food truck and now had opened a brick and mortar restaurant serving their versions of Filipino food. When they visited the Philippines to do research and to visit family, Natalia and I took it upon ourselves to give them a couple of food (and drink) tours around Manila. In one of those tours, I had mentioned my goal of raising money to build a public school library and Joel and Brian generously offered to host a pop up event. It would be Filipino Kitchen, Guerilla Street Food and I joining forces, a true Guerilla Alliance. We started the road trip from Chicago to St. Louis with Sarahlynn at the helm and Natalia navigating. I was… helping by sleeping and keeping quiet?
Into the Night Rode the Six
Turns out, instead of just a simple pop up dinner, Joel and Brian thought it would be great to do an entire night market championing Filipino culture. Filipino food, with Filipino music, singers, artists soap makers and martial artists. Joining our food gang is Malou, who runs monthly Filipino pop up events in St. Louis.
Thankfully, we were given the chance to prep in the Guerilla Street Food kitchen. Not only were we to prepare our food to be sold, we were also preparing to do cooking demonstrations of our dishes for the public. Filipino Kitchen would be making Ginataang Mais, corn braised in coconut milk and flavored with sweetened jackfruit. I would draw on my Mindanao side again, making a Lamb Sinina, a Maguindanaoan dish flavored with the enigmatic paste called Palapa. I learned this dish in my travels to Tagum last year.
I would like to recount how smooth our preparation was, but then I would be lying. There was some burning of things not meant to be burned, but it all ended with us ready to do demos and selling food at 5 pm. Just in time!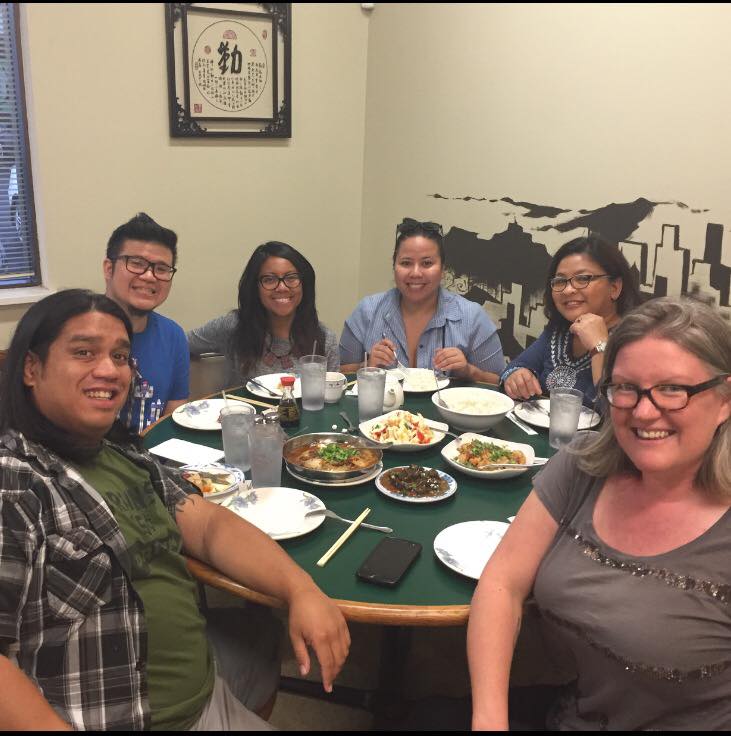 Sugod Mga Kapatid
One of the things that really surprised me was not the number of attendees, although we have to give props to Joel and Brian for that. The market was packed and everything sold out fast! What surprised me was the level of interest in Filipino cuisine and culture. A large crowd of people, Filipino and non Filipino alike, who gathered to watch the martial arts and cooking demos, and it was clear we had their attention. They truly wanted to learn more about Filipino food and culture. I never expected this much interest in St. Louis, but it was such an honor to be a part of this.
Winding down after closing the market, Brian and Joel, joined by Meghan and Steph (Brian's wife and Joel's fiance, respectively), Natalia and Sarahlynn, Naomi (Joel's cousin who also sold out on all her mom's bath products, yey!) and I grabbed some dinner and drinks. That's where Joel and Brian dropped the biggest surprise of all. They gathered all of the profits from the entire night market and donated it to my library project!
Aww you guys. Ninjas chopping onions everywhere!
Director's Cut Special Features
Speaking of road trips, when you do go on a road trip in the US, it would be culturally significant to go visit Cracker Barrel, because as the establishment says, they

'

re,

"

Half Restaurant, Half Retail, All Country.

"

St. Louis is surprisingly home to some great Chinese food like Catezone and Tai Ke. Meanwhile, greatest food discovery would have to be the Apple Fritter at Jon

'

s Doughnuts. I miss it already.

You know what

'

s wild? I actually met some Curiosity Got the Chef fans in St. Louis! Good job TFC and Lifestyle Network Global!