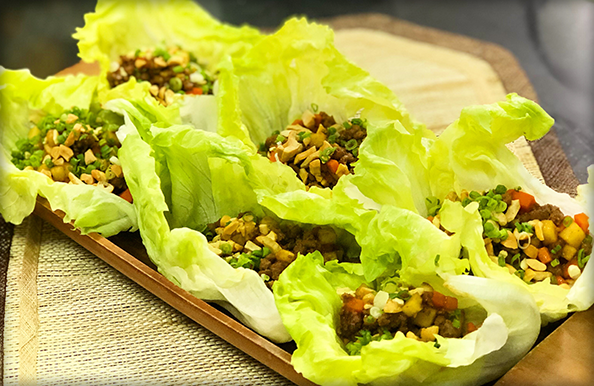 I honestly had no idea what to cook for Gelli de Belen, so I turned to one of my favorite go to recipes. This recipe is so versatile, you can change almost every ingredient, and the dish will still work!
Ingredients (serves 4)
600 g ground beef
1 carrot, about 150 g, cut into small cubes
1 jicama (singkamas), about 200 g, cut into small cubes
2 cloves garlic, minced
3 tbsps hoisin sauce
1 cup water
1 head iceberg lettuce, washed and leaves separated to form cups
2 tbsps cooking oil
1 cup cashews, roughly chopped
salt and pepper to taste
Directions
In a sauce pan, saute ground beef in the oil until brown. Season with salt and pepper.
Add in garlic and carrots and saute for 2 minutes.
Add in the jicama and saute 1 minute more.
Add in the hoisin sauce and water. Mix well.
Simmer until the water evaporates and sauce coats the meat and vegetables, about 5 minutes.
Fill up each lettuce cup with the meat and vegetable mixture and top with chopped cashews.