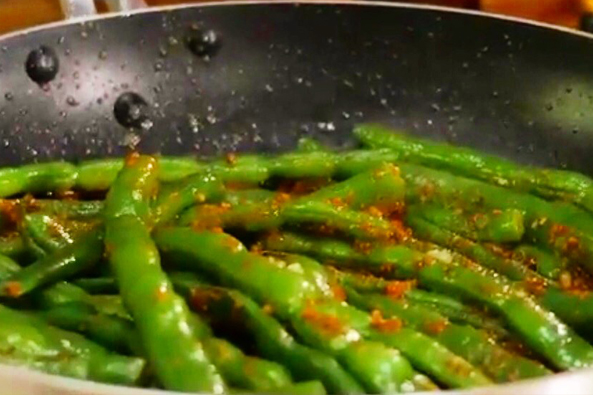 This is definitely one of the best side dishes! The green beans, when cooked for a short period of time, will be fresh and crunchy and the rich crab fat butter is so rich and is the perfect contrast for the vegetables. Other beans or greens like kang kong or spinach would work well too. Make sure to use citrus at the end to bring out the flavors.
Ingredients (serves 4)
240 grams green beans, trimmed and washed
60 grams unsalted butter
2 cloves garlic, minced
2 tbsps crab fat paste
1 suha (small lime)
3 calamansi
Directions
1. Blanche the green beans in salted boiling water for 1 minute.
2. In a pan, saute the butter and garlic until fragrant.
3. Add in the green beans into the butter and add in the crab fat.
4. Toss for one minute. Finish the dish with fresh calamansi juice.