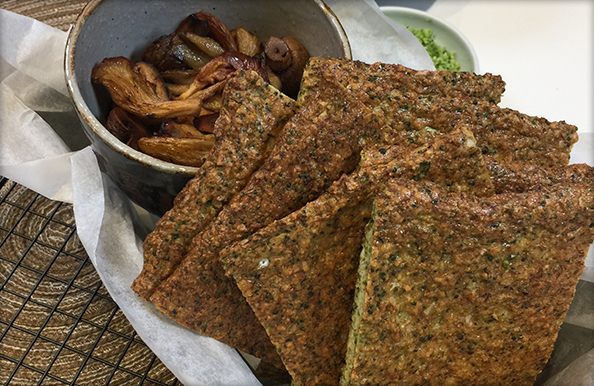 I picked up this recipe on youtube and I added in my own flavor touches as well. Even if you don't bake often, this is a recipe you can handle for sure. You can replace the brocolli with cauliflower but you'll love the color. If you are not strictly watching your sugar, carrots can a vegetable alternative as well.
Ingredients (serves 4)
4 cups broccoli, chopped in food processor
1 cup almond flour
4 eggs
16 button mushrooms
4 tbsps olive oil
salt, pimenton and pepper
Directions
Combine the broccoli, almond flour and eggs well to form a dough.
Flatten dough onto a baking tray. Bake in a 200 degree C oven for 25 minutes.
Season mushrooms with salt, pepper, pimenton and olive oil.
Bake mushrooms in the same oven for 15 minutes.