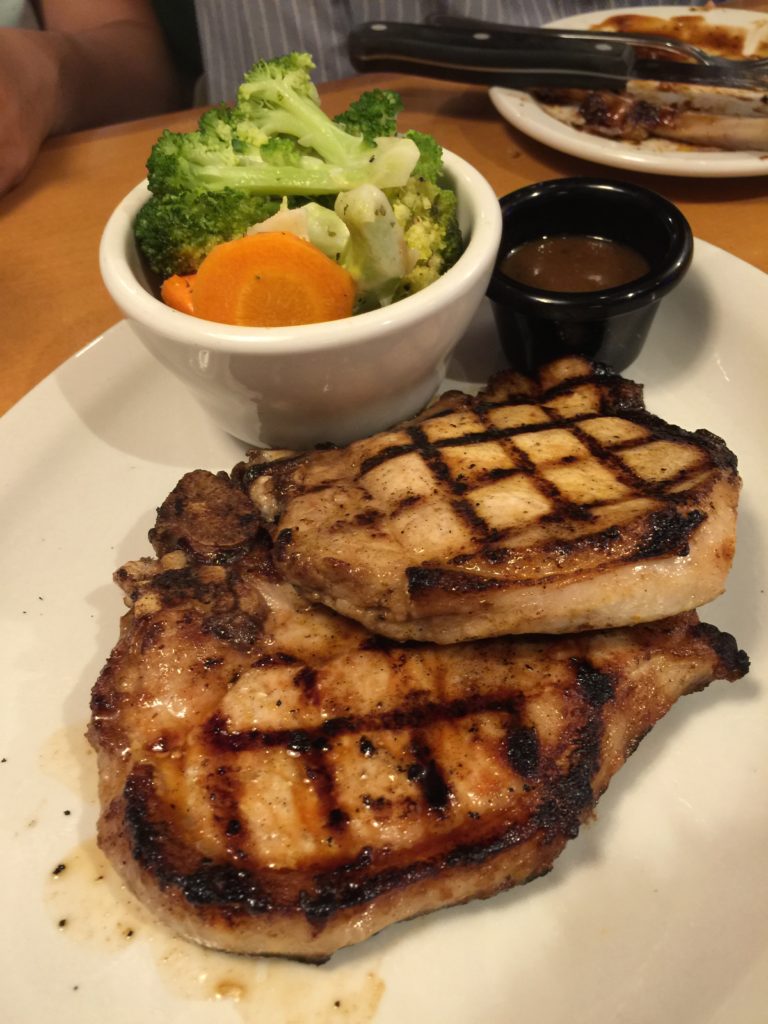 Who: Operated by the Bistro Group, which also operates places like TGI Friday's and Moe's Southwestern, not to be confused with the former steakhouse of the same name that is now called Wild West Roadhouse
What: an American Steakhouse franchise
When: Open from 11 am to 12 am (up to 1 am on Fridays and Saturdays)
Where: Fourth floor Uptown Mall, 11th Dr. Taguig BGC. Parking available in the mall basement and an outdoor lot behind Uptown Parade
How: Service is solid.  Servers are attentive, friendly and they can give a few recommendations from the menu.   
Most interesting dishes I liked:
Sirloin Steak – You can only call yourself a steakhouse when you can cook steaks competently, and these guys do.  They get temperatures right and the beef is of good quality.  Sirloin is appropriately meaty and tender, seasoned well and their house steak sauce is lovely, like a slightly sweeter and more balanced version of A1.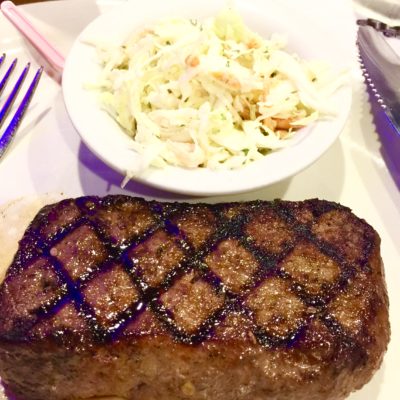 Baked Sweet Potato – There is absolutely no reason this dish should ever work, but it does.  Sweet potato is roasted whole, topped with toasted marshmallows and some caramel. Add a touch of salt to it, and it's magical like a unicorn.  If you're having starch with your steak, it  might as well be this one!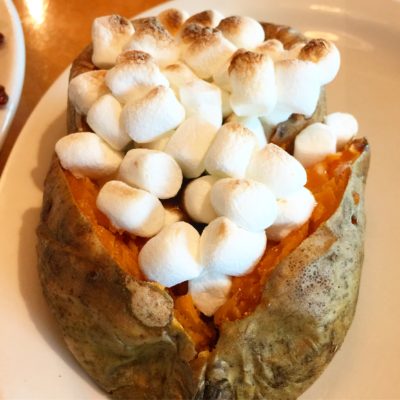 Steak and Shrimp Combo – If you like a touch of seafood with your steak, this combo is as good as it gets. Steak's are just as good and the shrimps are grilled well, leaving the  shrimps perfectly cooked.  Good enough for two, especially if you're ordering an appetizer.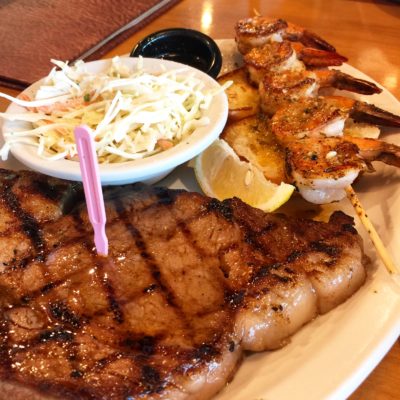 Dinner rolls – This is actually free as you get to your table, but they're so good they are worth a mention.  Soft, sweet dinner rolls are my personal weakness and this place serves some of the best.  You get some cinammon butter with that too but honestly I just need the bread. Holy cow, it's good.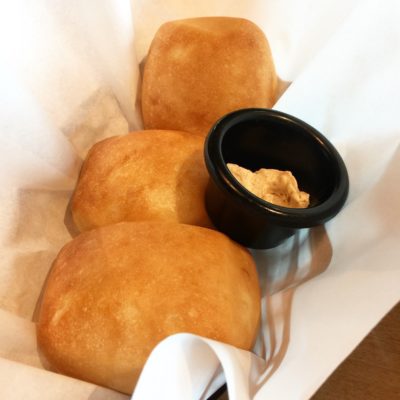 Why: Both the food and the service are very competent.  While I like to try restaurants with creative, original food, it's the restaurants that have consistent competent performances from back of the house and front of the house that I keep going back to.  Will be back here and half of the reason why might be the dinner rolls.
Deets: I visited the place 4 times, all with friends and each time we all paid individually for our food.