About Chef Sharwin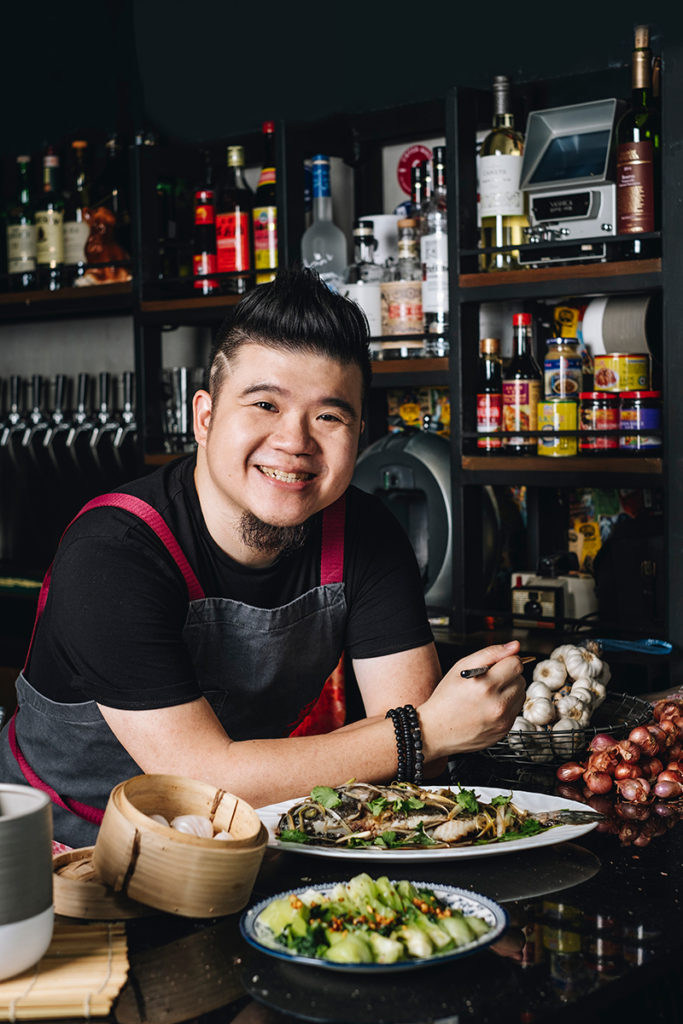 Sharwin Tee is a chef, television host, newspaper columnist and author.
He is currently the host of "Let's Do Lunch" a weekly cooking talk show which plays every Sunday on GMA News TV. It will soon be played internationally through GMA Life. He was also the host of the cooking and travel show "Curiosity Got the Chef," still the Philippines' longest running cable food show in the Philippines and web shows like "Bet You Didn't Know" and "Not Safe for the Hungry," which can be viewed on Facebook and Youtube.
He has authored 2 books, "Curiosity Got the Chef the Cookbook," which features the beloved recipes from the show and his latest book, "So, You Want to be Chef?" just released in bookstores in November 2018. His latest book is a memoir, detailing his journey from a 6 year old kid mesmerized by a cooking show to becoming a chef and cooking show host himself. With the book, Sharwin aims to give aspiring chefs a real glimpse into the food industry.
He is a columnist in the Food and Leisure section of the Philippine Star. His column, entitled "The Baconman Cometh" features his food and travel experiences plus his cooking adventures.
As a chef, Sharwin has become known for his quirky and innovative twists on traditional Filipino and Chinese Filipino cuisine, graduated with school honors from the Pacific Institute of Culinary Arts in Vancouver, Canada and has cooked at the prestigious Tower Club in Makati City, Philippines. He has worked with several brands, including Hunt's, the United States Potato Board, Nutri Asia, Spam, Mini Stop and the wine company Casillero del Diablo, creating recipes, conducting seminars and doing cooking demonstrations.
Sharwin has previously worked with the Embassy of Canada, cooking dinner for the Ambassador of Canada to the Philippines, Christopher Thornley and heading "A Glimpse of Canada,"a food festival highlighting Canadian ingredients at the Marco Polo Hotel in Davao City, Philippines. More recently, he has also cooked for current Canadian Ambassador John Holmes at his official residence during his official functions. He has also become guest chef for Discovery Shores in Boracay, the Marco Polo Hotel in Davao and the Holiday Inn Makati.
Sharwin also works as a restaurant consultant, doing research, staff training and development and menu composition. He has done work for upcoming restaurants including Scott Burger in BGC.
To date, he has held over 20 successful pop up dinners in the Philippines and abroad, including sold out stops in San Francisco, Detroit, St Louis, Seattle and Chicago and was one of the vendors at the 2016 Kultura Festival in Chicago. He also was a TedX speaker for TedX Xavier 2016.